Be sure to tune into World of Jenks on MTV tonight at 11:00 PM to hear a special version of our song, "Black Diamond, Pink Diamond."  Uplifting television and beautiful music!  You can listen to the studio version of the song here
Also the entire album- Whales and Roses is now available on Spotify!
This just in!  Whales and Roses is now available for keeps on itunes!
Come one, come all!  The official release of Whales and Roses is set to take place Wednesday, January 23rd @ Joe's Pub!
There are still some excellent seats available here, tickets will not be sold at the door, so get them while you can!
Your $12.00 ticket will provide you with…amazing guest stars for your listening pleasure, wise-crackin' stage bantor, new songs, all the hits from Whales and Roses (a few old favorites too) and a rousing good time!
Details:
We Are The Woods CD Release
425 Lafayette St.  NY, NY
9:30 PM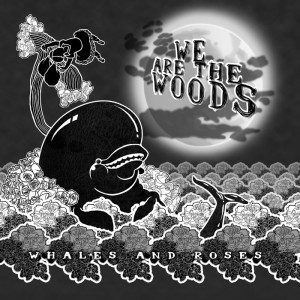 We Are The Woods played the Mother West Holiday Extravaganza at Bowery Electric and it was awesome…next up Joe's Pub January 23rd!  Tickets will not be sold at the door so be sure to get your tickets here !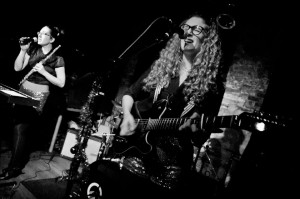 Yeah!!!    Whales and Roses CD Release Show announced!
details:
425 Lafayette Street  New York, NY
9:30 PM
Join us for an hour set and pick up your copy of Whales and Roses
Tickets available here
Proud New Yorkers, Voters and People of the Woods,
All earnings from our show this Sunday @ Mercury Lounge will be going to Team Rubicon and their hurricane Sandy relief efforts.  They doing great work in some of  the hardest hit areas in NY and NJ. Team Rubicon's mission is to utilize the skills of military veterans and medical professionals to rapidly deploy emergency response teams into crisis situations.  Being that our show is on Veterens Day, you can feel doubly great about donating to the cause!
Here's the Show Details:
We Are the Woods  8:30 PM
Mercury Lounge
217 E Houston St.
NYC
Ladies, Gentlman and Forest Dwellers,
We Are the Woods is pleased to announce our upcoming show at The Mercury Lounge, which is a new and exciting venue for us!  We are set to take the stage @ 8:30 PM on November 11th (Veterans Day) and will be playing songs from our upcoming album "Whales and Roses."   Hope to see you there and remember to thank a Vet!
Check out the Deli NYC for info on our upcoming release, Whales and Rose
In case you were planning on dressing as a folk singer for this Halloween, then We Are The Woods will happily provide the soundtrack. The new album from NYC folk trio, the peculiarly titled "Whales & Roses," will be released on the eve of the year's scariest and most sugar-filled day, October 30th. One month before the record's release, the band will treat NYC with a hometown concert at The Living Room September 30th. The show will allow fans the pleasure of witnessing the fantastic harmonies of singers Jessie Murphy and Marcia Webb, who are backed by percussionist Tyler Beckwith.
Be sure to check out the link to hear the featured title track of the new album!
This is the last week of our Pledge Music campaign, which means it's your last chance to pre-order your copy of Whales and Roses.  (a digital download of the album is a steal at $10.00! )  Big thanks to everyone who has pledged, your goodies will be on the way soon!
Also…check out our mention in the Deli
NYC's We Are The Woods (not to be confused with Brooklyn's band Woods) will release a new album this October. Their previous release was a Deli Record of the Month in 2011. Entitled "Whales & Roses," the new album features the band's signature vocal harmonies courtesy of singers Jessie Murphy and Marcia Webb. The vocal duo is accompanied by the band's ornate instrumentation, which includes, among others, acoustic guitars, strings, flutes and tubas. We Are The Woods will hit NYC this fall at the Rockwood Music Hall September 5th and at the Living Room September 30th.
1-When she first came on, she walked to the edge of the stage and waved to the hooting crowd with a big from the elbow back and forth wave like a five year old might do, or a farmer across a field, or Fiona Apple.
2-I could count every vertebrate in her back from my seat way in the back. Does it matter? I don't know.
3-Her posture is real bad – like Jazz piano player who still looks like they're at a piano when they're standing up.
4-Combination of said bad posture and frail physique made her glimmer in and out of looking 5 and 95.
5-She danced like a Dead Head crossed with a Ramones' fan. Since I am both I could really appreciate that. She nailed it.
6-The first line she sang gave me goose bumps. That voice. Yes, this is it my whole being was saying. Resonate, ring me louder. Like when I'm lying on the floor at the end of Yoga class and I'm just praying the teacher will really go for it with that Tibetan singing bowl, "ring my face off!" I'm laying there quietly praying, sonic junky that I am. I heard that dark smooth quivering voice and I wanted more more more of it.
7-Sometimes she got really screamo.  A lot of times she got really screamo and went full throttle on the singing but it wasn't the big loud sound I wanted. Other people in the audience really liked this. She was getting all their mad out for them.
8-Fiona is a very generous performer.  When she said "I Love You" to us all, I believed her and felt loved.
9-"Extraodinary Machine" is an extraordinary song.
10-She sang some bluesy soulful lines that just killed me, like Nina Simone killed me.
11- I would like to be as fearless of a performer as she is. I admire people who are all the way crazy. I see myself as being sort of middle of the road crazy which often seems more stifling than it is liberating. I admire the liberty with which the freak flag flying insane stride through life.  Save me a spot in the parade won't you please?
12-Her face was luminous.